As part of a continued focus on delivering high-value RA/QA consulting for medical device companies, Medicologic has hired Gert Nielsen in the role as Senior Regulatory Affairs Consultant.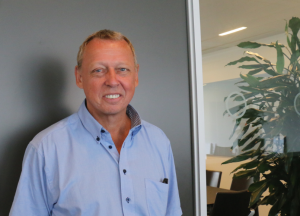 Gert has almost 20 years of experience within Regulatory Affairs, working for a number of med-tech companies including Ambu, Radiometer and GE Medical Systems. Lately, he worked four and a half years for ultrasound equipment manufacturer BK Medical. At Medicologic Gert's primary responsibility will be to support clients by developing classification and mapping of regulatory strategies, creating technical files and design history files as well as preparation and submissions of FDA 510(k) and international applications. Gert will also be working as a QP (Qualified Person) for selected clients.
Gert's professional experience has involved most aspects of development projects and approvals of medical devices and in vitro diagnostics – including clinical, technical, marketing, and sales support.
According to CEO Michael Funder this is yet another step for Medicologic towards securing expertise across all major RA/QA areas: "Gert has worked with medical devices and in vitro diagnostics and has extensive knowledge when it comes to MDD 93/42/EC, IVDD 98/79/EC, FDA 510(k) clearances and EU standards – all areas where experience plays a key role in obtaining a fast and smooth process for our clients. I am sure Gert will prove a major asset for us and help our clients succeed in this very dynamic and complex market".