Medicologic's Center of Excellence, Quality Assurance was chosen as the only Scandinavian Center by Nomura Research Institute (NRI) – a leading systems integration and management consulting firm based in Tokyo, Japan – to take part in a European research.
The main focus of this research was on how global companies in Europe handle business processes, as well as process automation and optimization.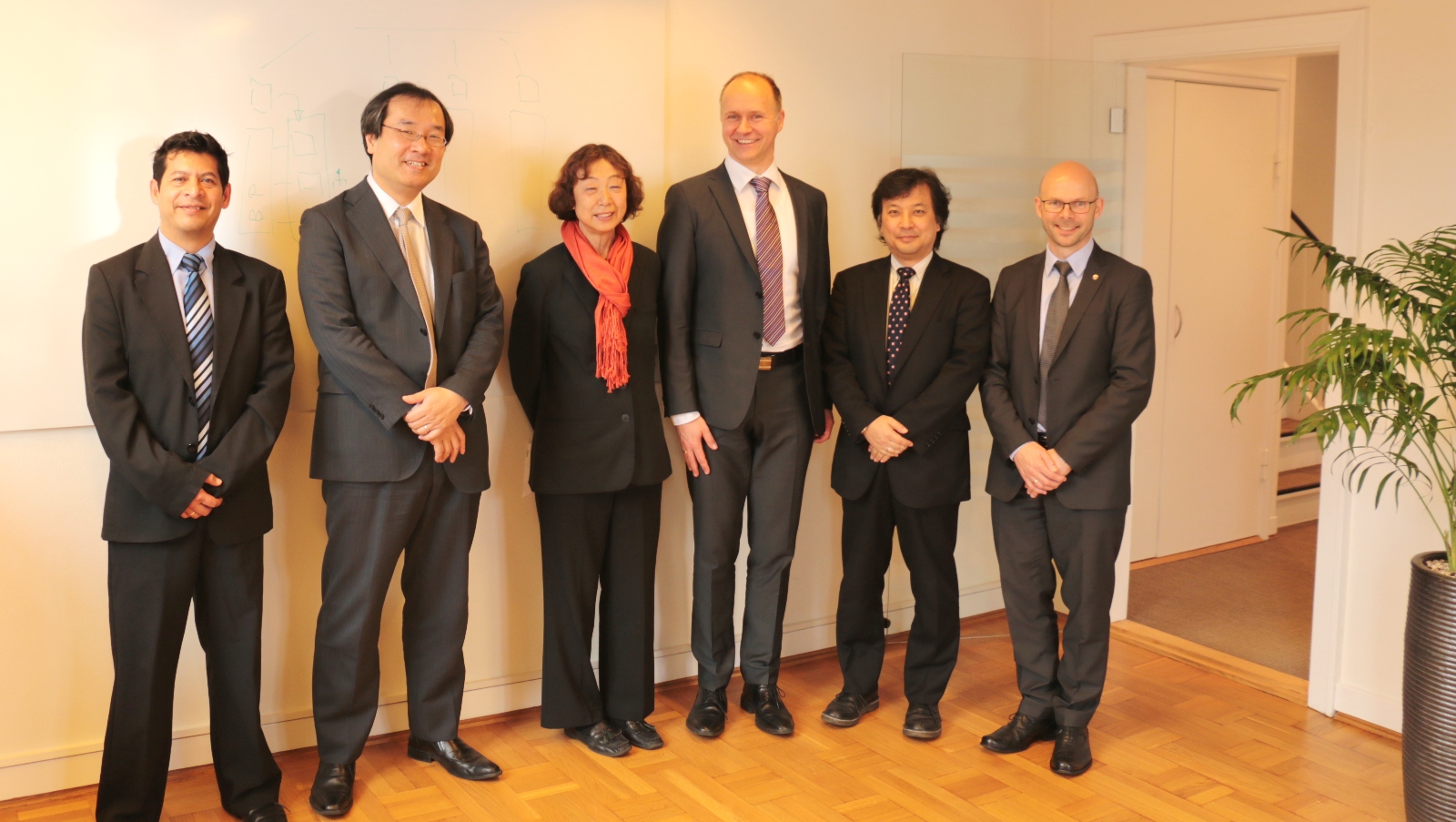 April 11th 2014 Medicologic A/S hosted a Japanese delegation at our location in Hillerød.
¨
The Japanese delegation´s main purpose of visiting Medicologic was to acquire and register strategic and innovative know-how within business processes management. Their primary focus was on the broad experience of our Program Manager, Asger Dahlgaard, who is an international expert in Global Quality Process Development and Quality Management Systems – one of Medicologic's core business areas.
The Japanese team who took part in the meeting were Mr. Komatsu, Chief Systems Consultant and General Manager and Mr. Hikita, Senior Consultant, who have engaged in the tenacious pursuit of quality improvement for Nomura Research Institute in Japan. Today, NRI have a large number of local clients and mid-sized manufacturers that are not yet globalized. The Japanese delegation was led by Mrs. Ogawa, a Partner from Resource International LLC in New York.
"The visit at Medicologic was very inspiring and valuable in order for us at NRI to learn more about the European approach to business process management in a global perspective", states Mrs. Ogawa.
Medicologic's Managing Director, Michael Funder and Product Manager, Juan Jensen, took part in the meeting as well, contributing with their experience within innovation, product development and cross-cultural business management in the medical device sector.
At Medicologic we are honored to have hosted, participated and contributed to the Japanese delegation during their visit in Denmark.
If you need sparring or advice on your business processes both locally and globally we can help you.
Please feel free to contact our international expert:
Asger Dahlgaard
Program Manager
Quality Assurance & Regulatory Affairs
ad@medicologic.com
Direct (+45) 22 47 41 06