Medicologic has recently performed a series of audits at customers in Denmark, Central Europe and as far away as Mexico. These audits were internal audits at the customer's premises and we were asked to perform the audits as the customers needed a new set of eyes looking at their internal processes and the interfaces to their suppliers.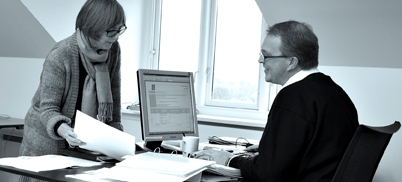 Based on the audit expertise of Medicologic the customers have all gained new insight into their processes. In some cases the audit revealed non-conformances and opportunities for improvement.
In many cases the audit confirmed a well running quality system aligned with the business need. Feedback such as the above is important for the further development of the companies' quality assurance programs.
We were primarily chosen as auditors due to our long term practical experience with all aspects of a quality system from senior positions in the medical device industry but also from our ability to act timely on the customers' need for an auditor.
The feedback on our approach to auditing which was seen as "somewhat different" to what our customers had experienced before was extremely positive. This positive feedback was mainly a result of our ability to create a constructive and inspiring dialogue with the staff being audited and our ability to come up with relevant suggestions and advice throughout the audit.
At Medicologic we strive to ensure that our customers always get a positive and constructive audit which adds value in terms of recommendation, but also acknowledges if the internal processes are well integrated in all aspects of the business.
Medicologic can help you with internal audits and supplier audits within ISO9001, ISO13485, ISO 14001 QSR and other medical device regulatory requirements.
Contact
Asger Dahlgaard
Program Manager
ad@medicologic.com
Direct (+45) 22 47 41 06
____________________________________________________________________________________________________________________________
Per Maegaard is now certified as Lead Auditor

As of March 2014 our audit team has been expanded. Per Maegaard is now certified as Lead Auditor and Per is able to perform ISO 14001 audits in addition to the audits of medical device quality systems.
Per Maegaard
Senior Quality Consultant
B.Sc. Int. Trade, Business & law
pma@medicologic.com
Direct (+45) 22 47 09 52