As part of a continued focus on delivering high-value RA/QA consulting for medical device companies, Medicologic has hired Søren Bundgaard in the role as Senior Consultant, Design Controls & Project Management.
Søren has many years of experience from the medical device and instrument businesses, where he has worked for international companies such as Medtronic, Natus Medical and Bruel & Kjaer, both as a manager and hands on.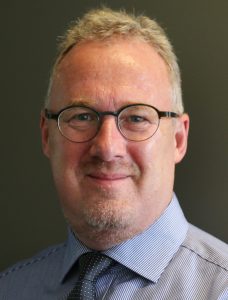 He has held positions including function and business management on a senior level, following project manager positions, which evolved from his original background as M.Sc. in Electrical Engineering.
Søren has a broad knowledge within design control of quality/regulatory requirements following FDA regulations CFR 820, MDD 93/42/EEC, EN ISO 13485, EN ISO 60601-1, EN ISO 60601-1-2, EN ISO 62366, EN ISO 62304 and risk management according to EN ISO 14971.
Søren is a pragmatic, constructive and straightforward person and he works well with his stakeholders – up and down in the organization – and can present status and issues clearly and precisely.
"With Søren aboard we will add further competencies to our highly qualified team on major RA/QA areas, helping our clients succeed in a very dynamic and complex market, says CEO Michael Funder."