Ready to try us? Find out how we can bring your next project to life
Our experience in management of medical product development projects and our technological background will help you reach your targets.
Recent Projects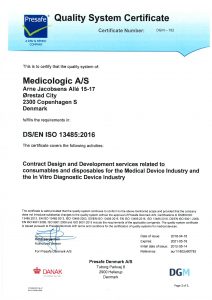 We are certified to handle legislative requirements
Medicologic has a well-structured development process and we guarantee that we deliver according to relevant legislation as we are certified according to both ISO 9001 and ISO 13485.