Immunotherapy:
Danish biotech company CytoVac A/S benefits from simple Medicologic innovation.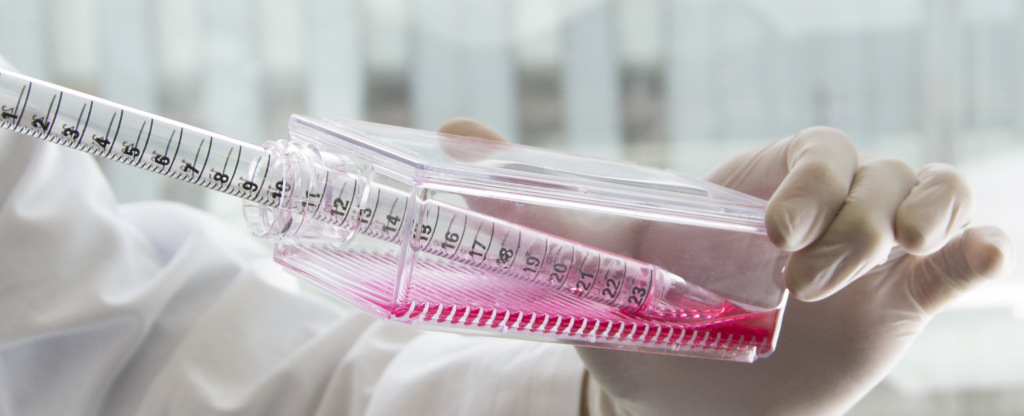 [divider margintop="5″]Finding the right solution can be a tricky process. However, once you overcome the many obstacles and find a successful way to move forward – you often wonder why it took so long. This is also the experience at CytoVac, a Danish biotechnology company developing a new immunotherapy method for treatment of cancer based on live cells.
CytoVac's research is based on growing cell cultures that are cultivated in flasks. But ordinary cell culture flasks have their limitations. On the one hand they require quite a lot of space – but even more important is the fact that the liquid growth media as well as the size of flasks need to be changed frequently.
Learn how a flask design can improve laboratory results and efficiency.