One of the most common and internationally recognized standards for medical device quality management has been revised for the first time since 2003. We have pinpointed some of the changes and what they mean to your business.
1st March 2016 the ISO13485:2016 standard was adopted by the ISO Technical Committee. This means in fact that compliance with the new revision must be adapted and implemented within manufacturers QSR system no later than 1st March 2019. So what does the implementation of the new revision to ISO13485:2016 mean in practice:
Harmonization of regulatory requirements
Inclusion of risk management throughout the QMS
Additional clarity regarding validation, verification, and design activities.
[divider margintop="10″ marginbottom="10″]We would like to draw your attention to two new changes which could have a significant impact for medical device manufacturers in relation to documenting the verification and validation of the medical device products:
[divider margintop="10″ marginbottom="10″]
1.
The organization shall document procedures for the verification/validation of the application of computer software used in the quality management system. Such software applications shall be validated prior to initial use, as appropriate, after changes to such software or its application. The specific approach and activities associated with software validation and revalidation shall be proportionate to the risk associated with the use of the software.
2.
The organization shall document verification/validation plans that include methods, acceptance criteria, and, as appropriate, statistical techniques with rationale for sample size.
Strengthening of supplier control processes
Increased focus regarding feedback mechanisms
[divider margintop="10″ marginbottom="10″]As the Directives are under revision as well, the harmonization of quality management requirements with product conformity requirements are essential to creating a complete and consistent approach to global certification.
In all likelihood, some upgrades will be required to your systems. Some of the items outlined earlier may already be in practice, some might be need to be formalized, and as we have seen some of these requirements are new.
The increased focus on risk analysis and risk management as it relates to the quality system may be a challenge, as this approach is quite different from the current process approach.
Should you have any questions in relation to interpretation of the revision of ISO13485:2016 or need help in implementing the changes within your quality system, Medicologic can assist you in this.
[divider type="line" margintop="10″ marginbottom="10″]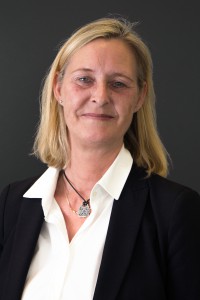 Randi Hauerberg came on board as Principal Advisor / Team Lead on March 1, 2016. Randi has more than 25 years' experience within Regulatory Affairs