Research & Development is an investment in your company's future. Constantly having new products in pipeline is the key to developing your business and be in front of your competitors.
Reducing time to market can be hard working in an area with focus on constant innovation, development of ground breaking technology, optimum quality and high legislative demands.
We can turn your dreams and demands into successful products for both you and your clients. We add value to your products through curiosity, insight, user-centered design and deep knowledge of the technology behind.
We are dedicated to Medical device development and understand your business.  Our approach to product development is being creative and innovative within the framework of structured and well-tested processes.
We can assist you in developing a Research and Development strategy and uncover, describe, implement, communicate and follow-up on the processes from the first idea and concept to the final product.
Examples of areas in which we can make a difference for you:
Transform ideas into products
Design for manufacturing
User-centered design
Ensure regulatory affairs
Network / Production contacts
Prototype build
Visualization of concepts
News and inspiration
Simulations and analyses save time and money
More news and inspiration?
Sign up and send an e-mail including your full name.

Ask Me
Michael Funder
Managing Director
B.Sc Engineering
Direct (+45) 20 64 41 46
mf@medicologic.com
Book a visit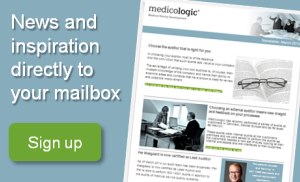 Related Projects